A Vacation House in Sylhet, Bangladesh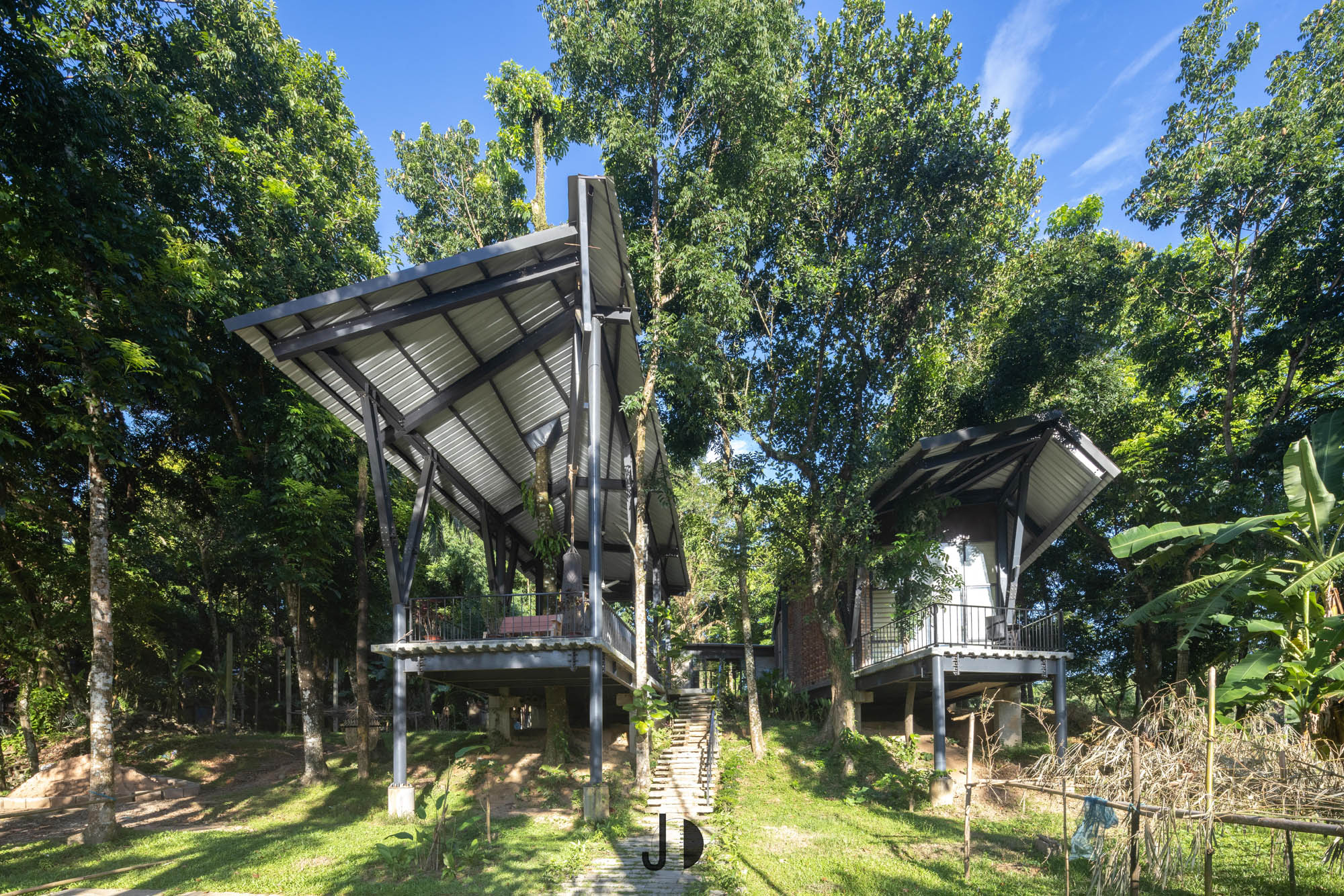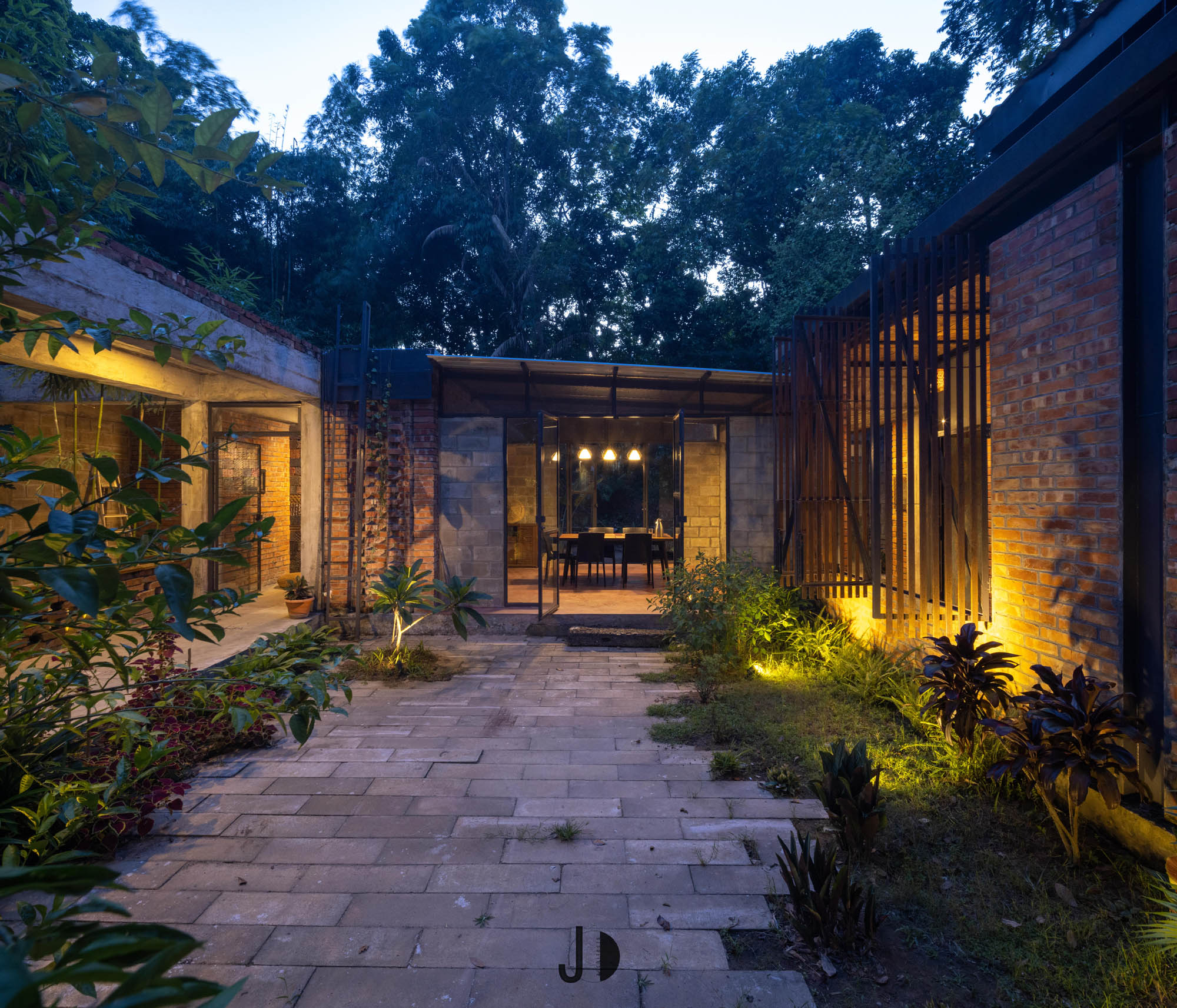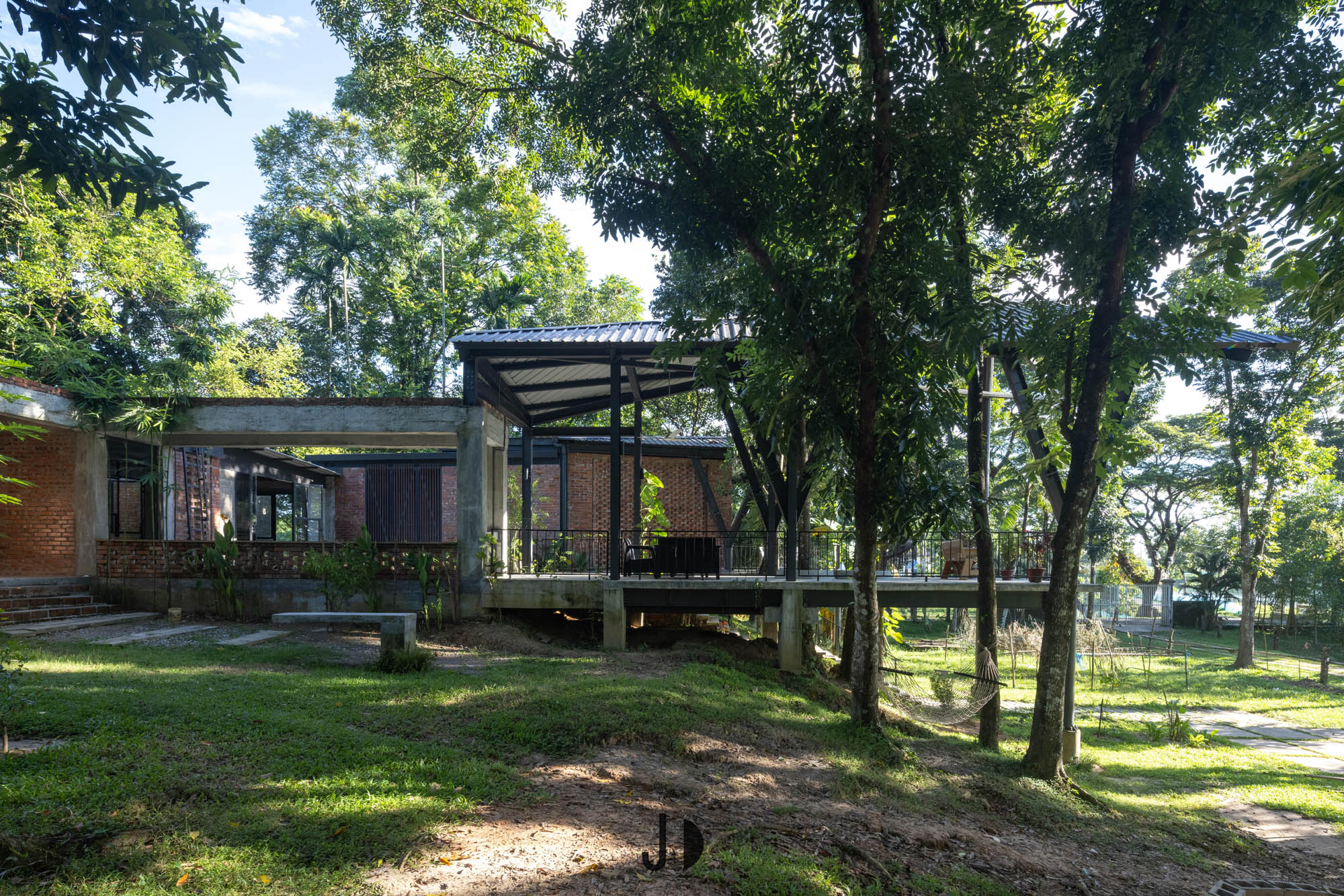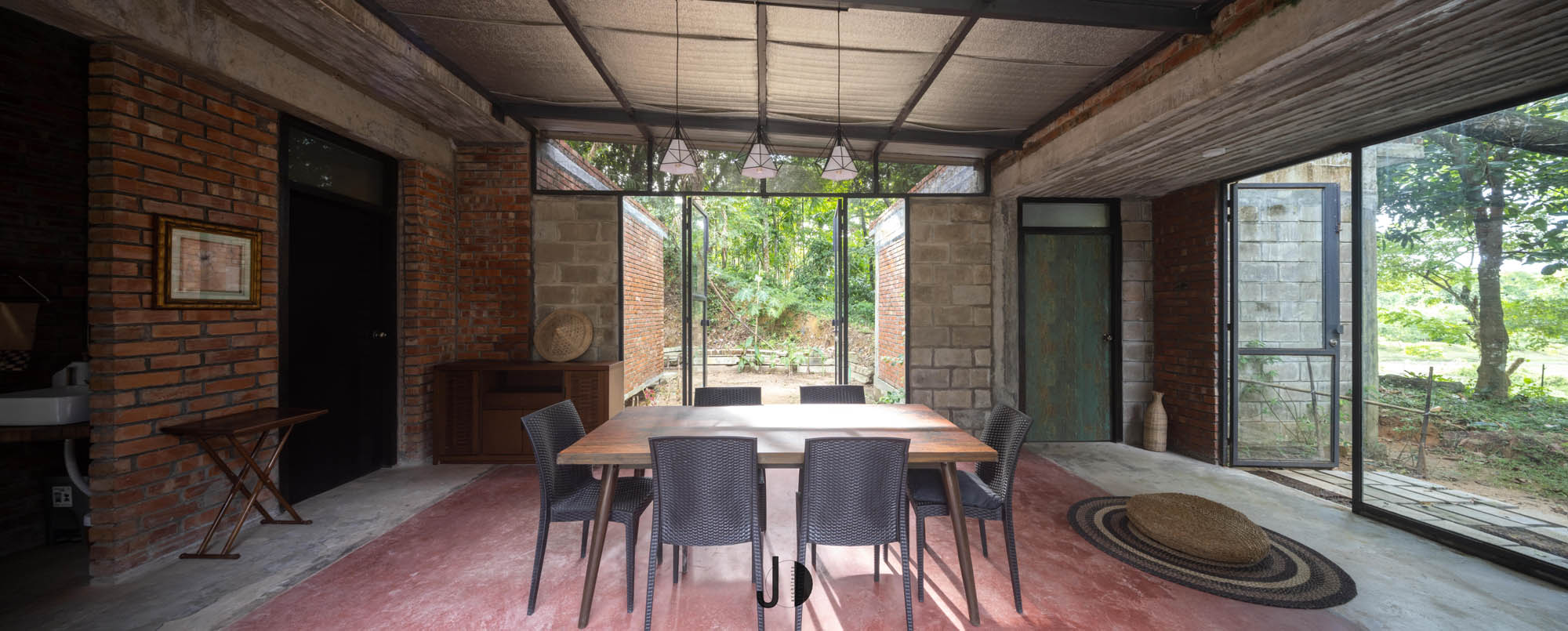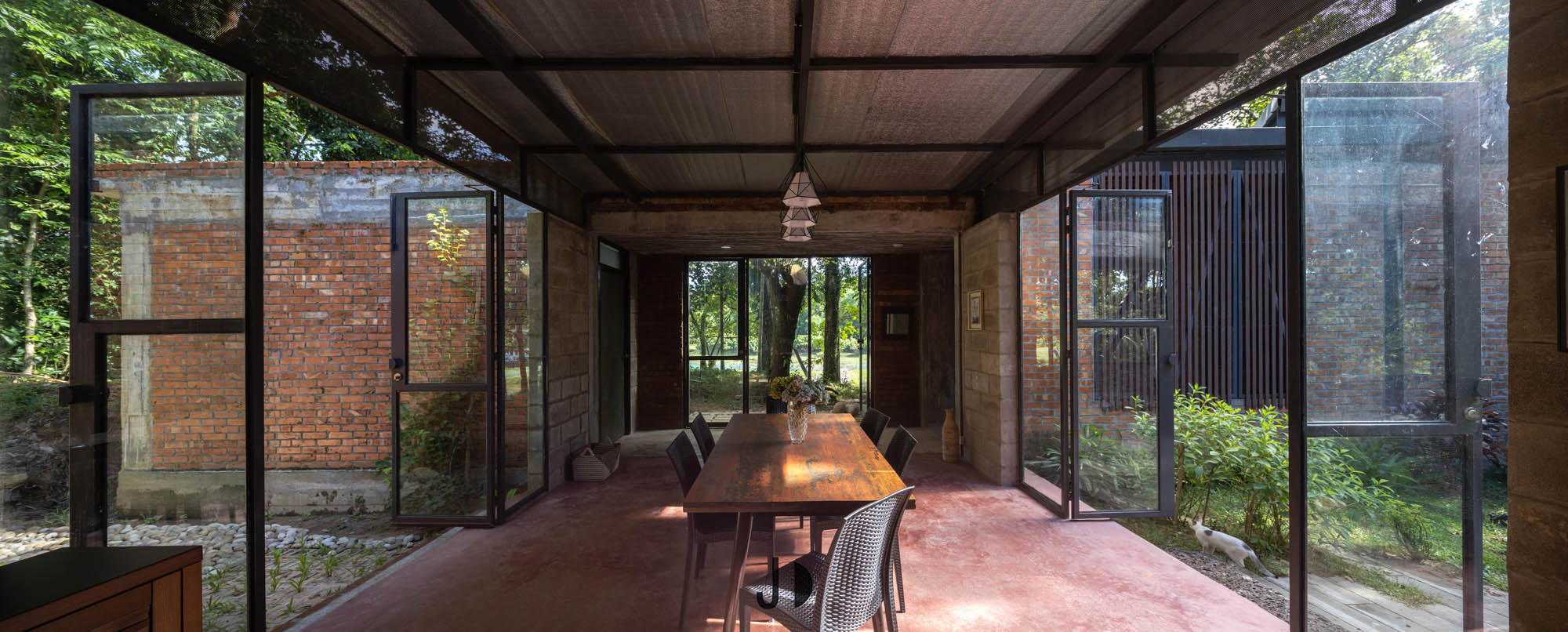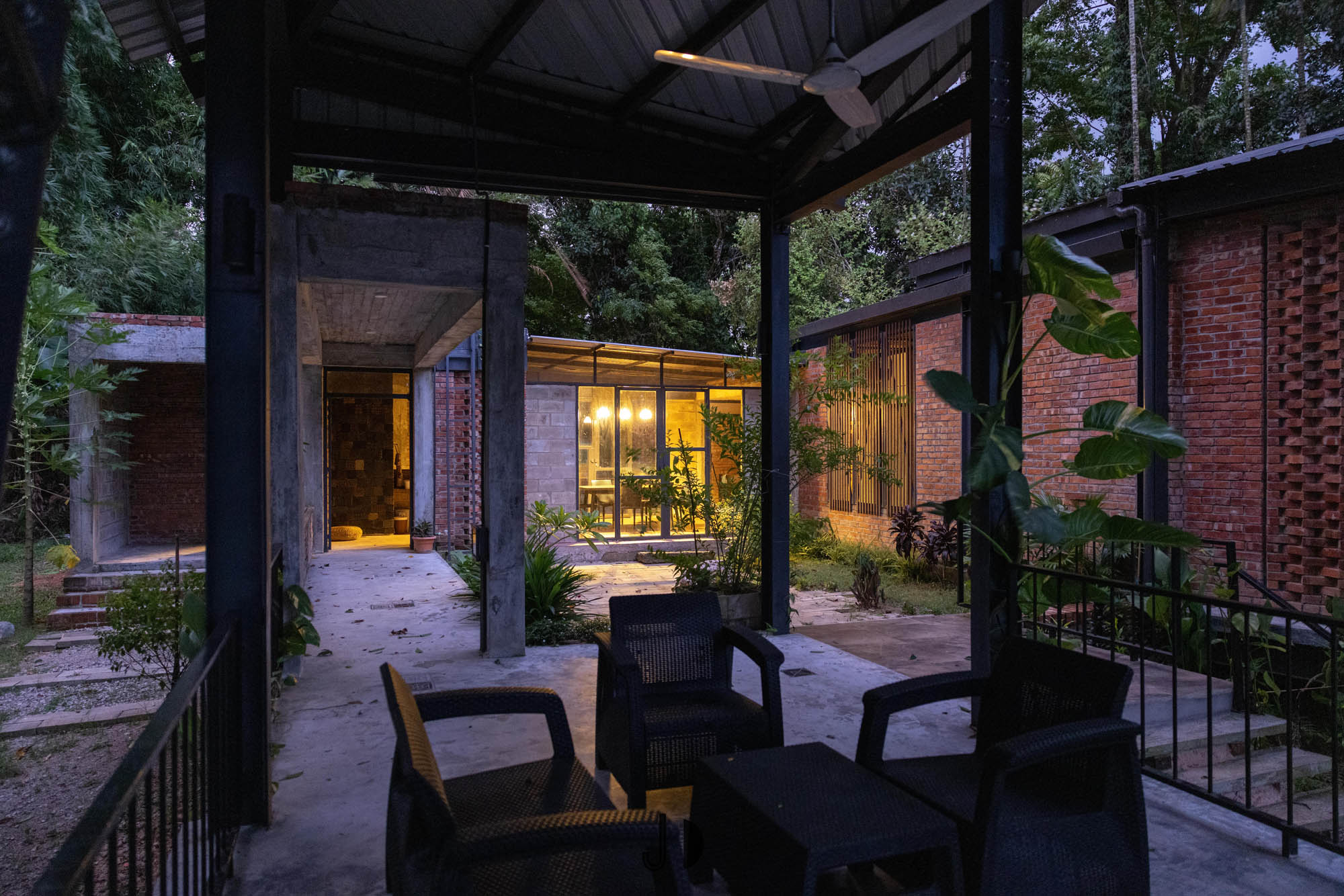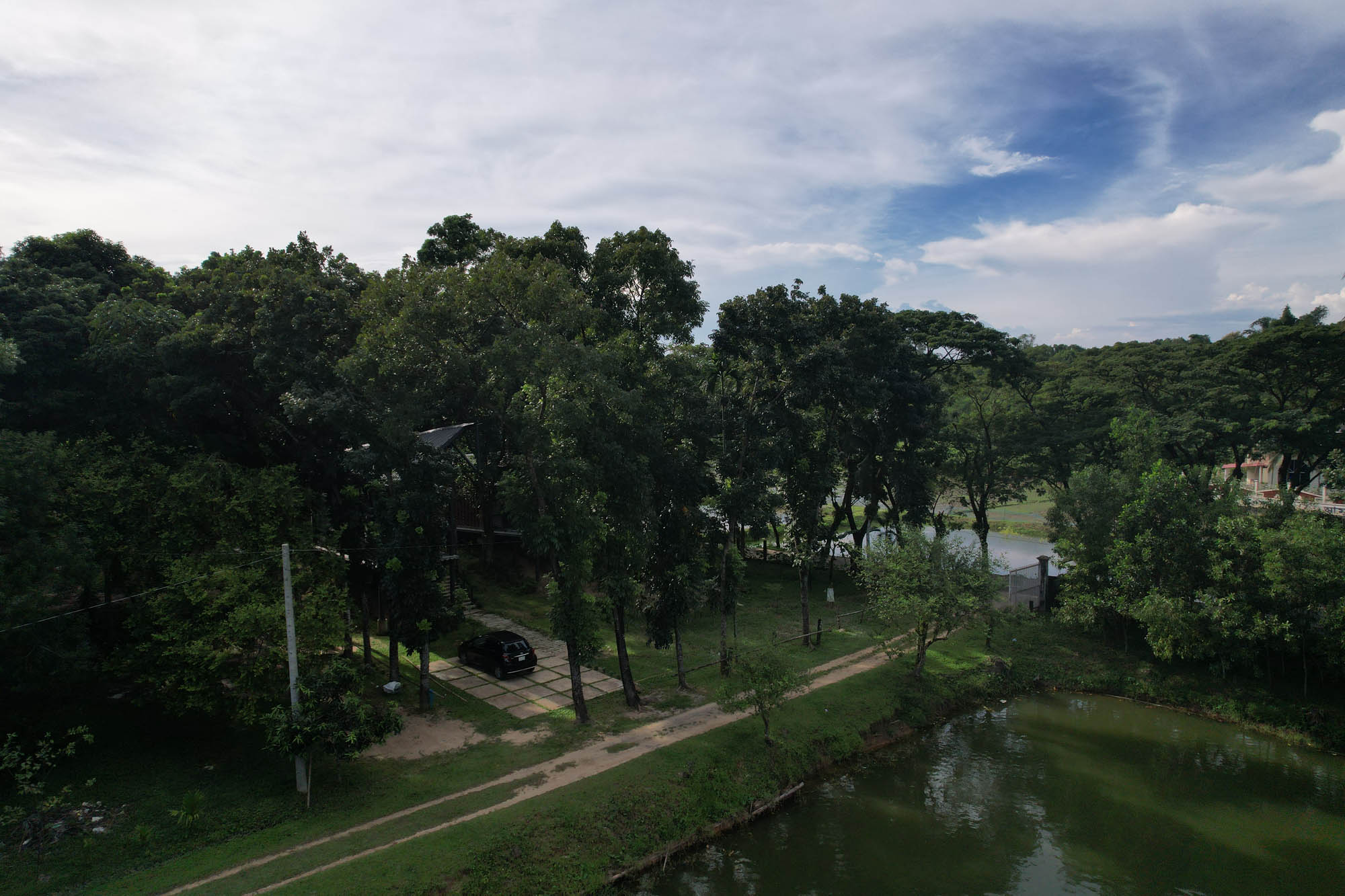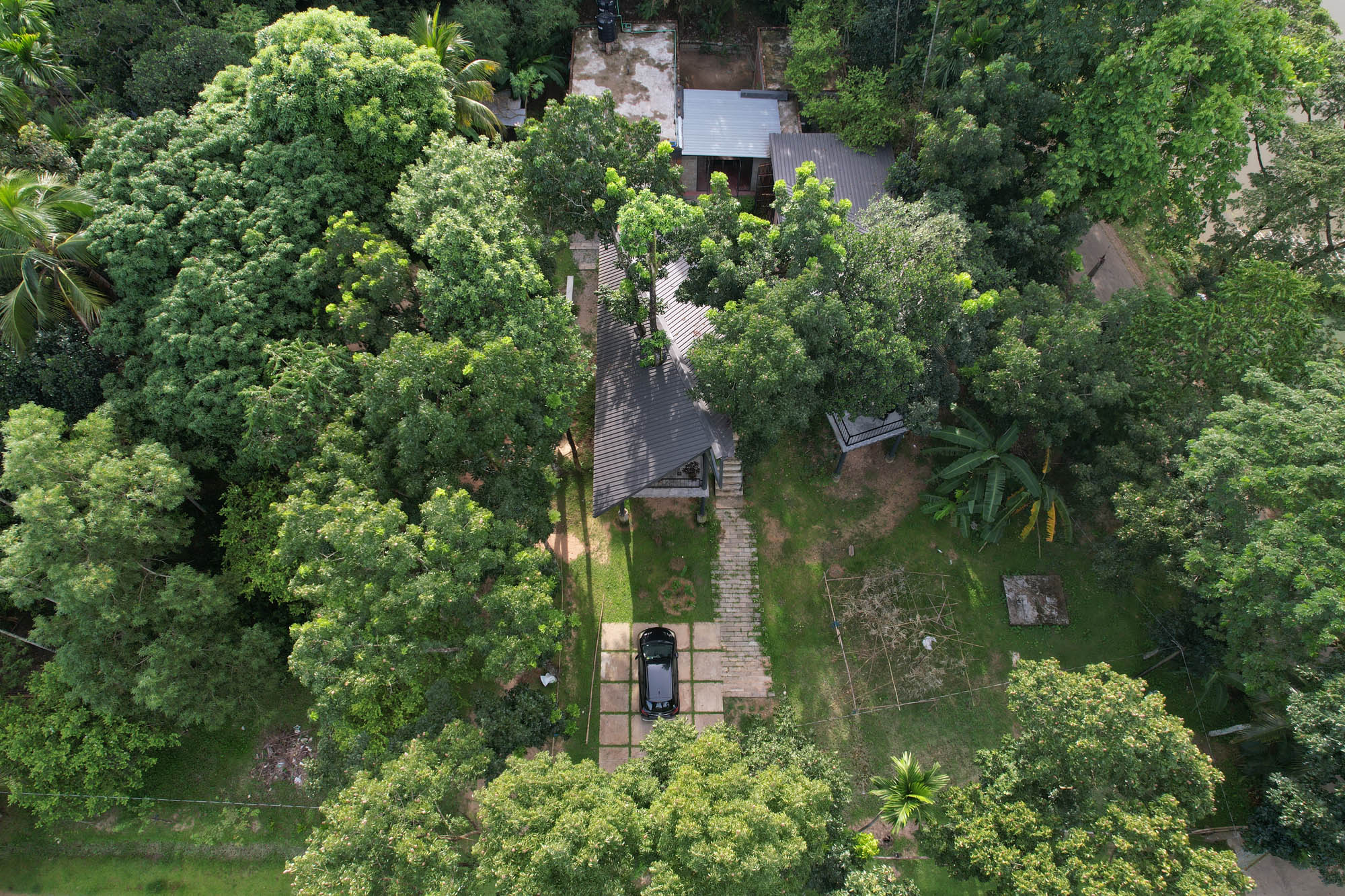 The topography of the land, the rough character, the play of light and shades of the dense trees, and the deep pond have created a dominant feature of the context in which the house has been woven. The idea was generated from the traditional living principle of the ancestral house where the extended families gather on multiple occasions allowing for private and communal life. It is a house that floats on a plinth and not disturbing nature is a key concept of the project. eve marketing goals, and look fantastic. beauty and technical performance.
Since the owner of the house will use it for few times a year, getting away from the concrete jungle and being in a nature is prime consideration while working with the concept. That's the reason the outdoor/semi-outdoor space is placed on the south side, where they will spend most of their time. The choice of low-maintenance materials is carefully considered. Hollow blocks are used for the excellent thermal insulation property and used in the bedrooms to ensure maximum cooling effect during the humid season. Processed woods are used in the ceiling holding the bamboo mats so that the direct heat can be dissipated. The screens/jalis are used on the sides for ample ventilation and to release the trapped heat on the outside. Bricks are used to change the texture for timeless aesthetics. Steels are used for maximum durability and to create a span for a tree-like structure. The floating effects from the contours are achieved for the huge span and feeling of a lightweight structure.
The whole house is elevated due to surface runoff which prevented the frogs to enter inside. Where there is a frog, a snake follows. Considering this in mind, the openings and windows are elevated. A central courtyard acts as a focal point and creates a transition between the spaces. This allows the natural flow of air to thrive and enhances the contract between the built space and nature, improving the micro-climate of the site that amplifies the cooling effect. It ensures the house is naturally ventilated.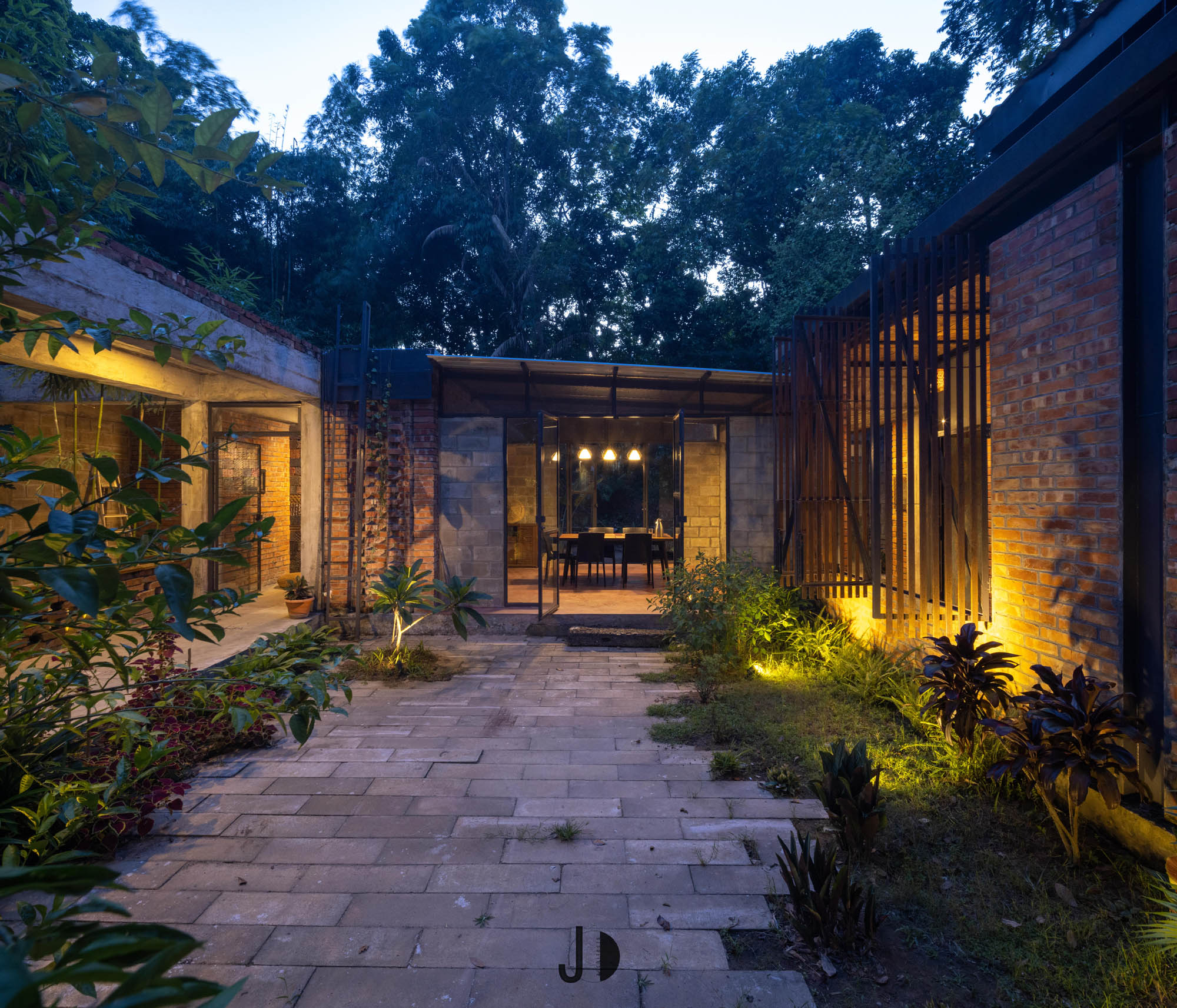 Excepteur sint occaecat cupidatat non proident, sunt in culpa qui officia deserunt mollit anim id est laborum. Sed ut perspiciatis unde omnis iste natus error sit voluptatem accusantium doloremque laudantium, totam rem aperiam, eaque ipsa quae ab illo inventore veritatis et
Excepteur sint occaecat cupidatat non proident, sunt in culpa qui officia deserunt mollit anim id est laborum. Sed ut perspiciatis unde omnis iste natus error sit voluptatem accusantium doloremque laudantium, totam rem aperiam, eaque ipsa quae ab illo inventore veritatis et